People prefer to go to a romantic Paris, urban Berlin or at least whimsical Barcelona, ignoring one of the unique countries where it is possible to enjoy every time of the year. You just need to determine your purpose whether you think about traveling to Ukraine just in order to ski, to swim in the sea or to make the guided tour of the biggest cities. If you get a week off and decide to travel to Ukraine in order to become better acquainted with the country and its beauties, you should choose only several cities to visit in a week.
However, you should better stay in Kiev to get an opportunity to reach easily the biggest cities by train or a plane in several hours. Every city of Ukraine has its own interesting features and unique charm.
This article was kindly provided by
the best dating site in Ukraine YourBrides
Source: http://flashtravel.com.ua/_Files/resorts/UA/kyiv/661750.jpg
As you know, this is a capital of Ukraine that has a big historic background and is one of the "must see" places in Ukraine travel. If you devote even the whole week for this city, that's not going to be enough to get acquainted with the city itself and very hospitable people as well. It is impossible to specify all the attractions, you should better search for the prepared route on the Internet, depending on your preferences. You can visit many different churches or just historical places, make an eating tour because the national cuisine is very tasty, take a ride on the biggest river of Ukraine or just enjoy the atmosphere, walking unhurriedly across the city. Usually, there are many different events on the weekends, so you just need to set time limits and enjoy your vacation.
Lviv.
Source: https://gs-img.112.ua/original/2016/08/26/255082.jpg
Lviv has long been turned from a calm, quiet city to a very lively, noisy and active tourist mecca. Many festivals and events take place every month in Lviv. The most important of them is the international Alfa Jazz Festival in June, Jazz bez in December, Coffee Festival in September, the Publishers Forum in September, the Cheese and Wine Festival in October, the Christmas Fair that opens in the second half of December and lasts until the end of January and a huge number of other events, which can be found on the information sites of Lviv.
The best time to travel to Lviv is the second half of April and October. In these months, Lviv has a beautiful comfortable weather, a big part of tourists doesn't come yet or already comes back home. This city is beautiful, atmospheric and moody. If your week off is in the summer, it is better to come to Lviv on weekdays.
Odessa.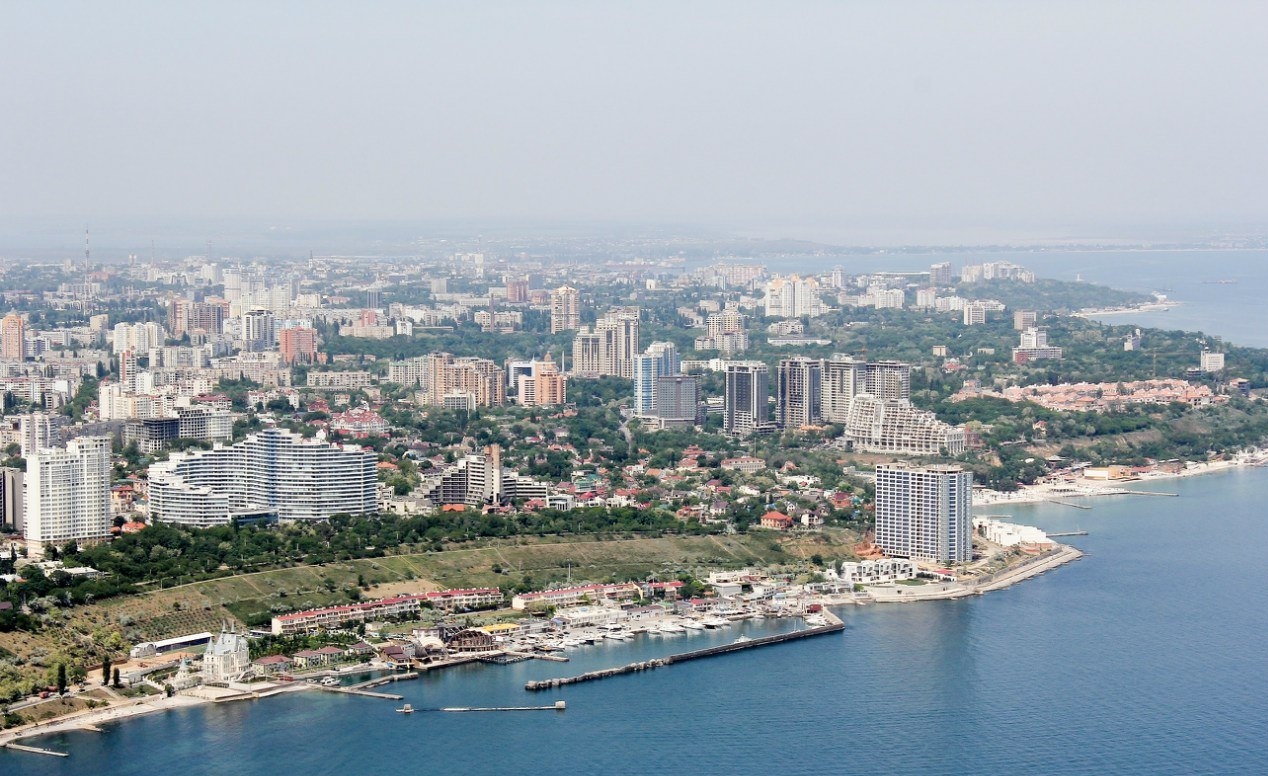 Source: https://premier-odessa.com.ua/upload/content/images/%D0%BD%D0%BE%D0%B22.jpg
It is possible to list all the charms of Odessa endlessly. Without exaggeration, the most picturesque Ukrainian city is already a tourist attraction.
In this city, you will meet good-natured people, find a lot of palaces, monuments, theaters, and even such places that have no analogs anywhere in the world. There are many cozy cafes, pubs, and restaurants, which will draw your attention from the first sight. And, of course, the sea is here.
Some useful travel advice for Ukraine.
• When choosing a place to eat, do not trust blindly the first positions on the Internet, go better through the entire list, opening users' photos, that will help you form an approximate opinion about places.
• Contrary to the opinion of most tourists, coffee in Lviv is not always good. If you are a true connoisseur of coffee, then remember, the greater the attraction-entertaining factor in the place is, the worse coffee you will get.
• There are very beautiful sunrises in Ukraine, so do not be lazy to get up early and go out for a walk with the camera.
Is it safe to travel to Ukraine?
Despite all the rumors and stories that you can meet on different sites, Ukraine is the same wonderful and hospitable country where it is safe to travel and enjoy your vacation to the fullest.